Hello!
It's been a while since I posted here. I have been posting freebies on my new blog at
http://www.snickerdoodledesigns.com/
, but for some reason, Craft Crave hasn't been picking them up lately! So I wanted to pop back in here to show you my latest Kit. It is entitled "Puppy Love!"and is perfect for soooo many types of projects. Scrapbook layouts, cards, tags, you name it!
"Puppy Love" consists of 10 papers, 1 alpha, and 71 elements.
Coordinating Word Art, Quick Pages, and Styles are also available.
Pick up kits individually, or save money by picking up the Bundle!
You can pick up ONE freebie QP
HERE
, but be sure to visit my SnickerdoodleDesigns blog for a SECOND freebie QP!!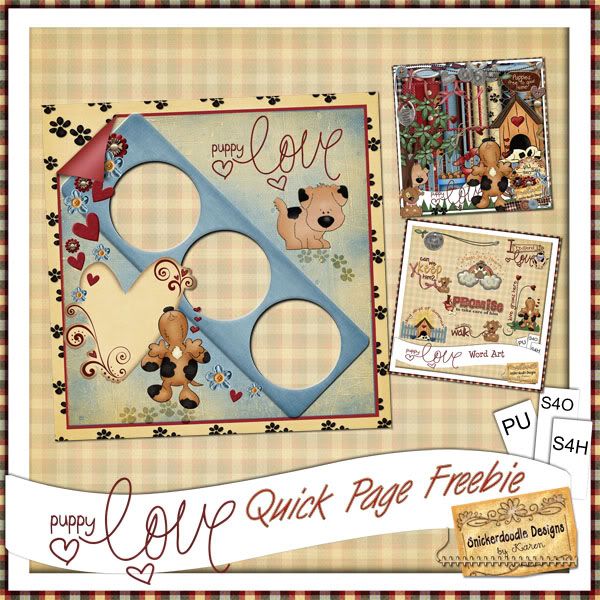 Thanks for taking a look!
Karen Schulz
SnickerdoodleDesigns